Schedule Pickup & Delivery of your Laundry and Dry-Cleaning from Zoom Express Laundry! Our DFW service areas include most of the Metroplex and are currently serviced by our Garland, Richardson, and Fort Worth locations.
Our pickup and delivery services include wash & fold laundry, dry cleaning, and commercial laundry. No matter your need, we will take great care with your laundry. When you schedule our laundry pickup and delivery services, a member of the team will come to you to pick up your laundry. Then, we'll wash, dry, and fold your clothes for you. Within 24 hours, we'll deliver your laundry back to your location clean, fresh, and folded.
Schedule your laundry to be picked up one-time, weekly, or bi-weekly and we will take care of the rest! Rush options available with an in-store pick up.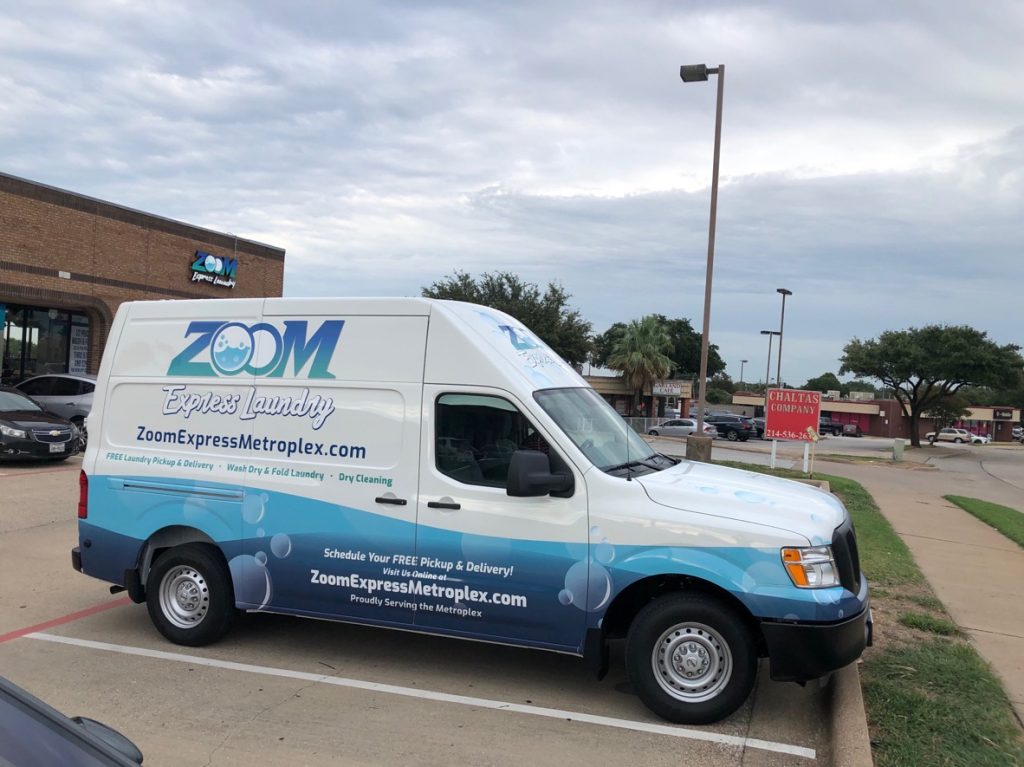 Men's and Women's Apparel
Children's and Baby Clothes
Bedding & Towels
Uniforms
Commercial Laundry
Dry Cleaning
Dog/Cat Beds & Horse Blankets
More!
Register or Log In to your Zoom Express Laundry Curbside Account