Location
Garland, TX Laundromat
Texas
1311 Marketplace Dr. Suite 100
Garland
Texas
75041
| | | |
| --- | --- | --- |
| Sun | 6:00 AM | 10:00 PM |
| Mon | 6:00 AM | 10:00 PM |
| Tue | 6:00 AM | 10:00 PM |
| Wed | 6:00 AM | 10:00 PM |
| Thu | 6:00 AM | 10:00 PM |
| Fri | 6:00 AM | 10:00 PM |
| Sat | 6:00 AM | 10:00 PM |
| | | | | | | |
| --- | --- | --- | --- | --- | --- | --- |
| Sun | Mon | Tue | Wed | Thu | Fri | Sat |
| 6:00 AM | 6:00 AM | 6:00 AM | 6:00 AM | 6:00 AM | 6:00 AM | 6:00 AM |
| 10:00 PM | 10:00 PM | 10:00 PM | 10:00 PM | 10:00 PM | 10:00 PM | 10:00 PM |
Last load in at 9:30 PM please.
NOW OPEN!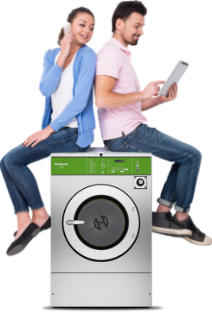 Zoom Express Laundry in Garland Is Now Open!
Our Garland location is now open! Come experience a laundromat like you've never seen. Please use our contact form below to stay in touch and to get updates and specials!
Grand Opening Specials:
All first-time customers receive $5 Zoom Rewards Credit to be used for self-service washers and dryers when you download and register our app! (In-store only. Limit one $5 credit per customer)
---
Self-Service Laundromat
Zoom Express Laundry opened a location in Garland, Texas, where we hold our facilities and laundry services to a higher standard. Our Garland laundromat is open 6AM to 10PM every day to provide excellent customer service and clean clothes during convenient hours. We offer more than just quality laundry services. Our Garland laundromat has Free WIFI, Device Charging Stations, & 8 large HD TVs so you can enjoy your favorite show or a sports event while you get your laundry done. Come in and stay a while!
Services We Offer

Garland Laundry Pick Up & Delivery
Designed to save you time. Leave your laundry at your doorstep and we'll have it washed, dried, folded and returned to you next day.
Extremely clean clothes from a premium laundry service without having to leave your home. The cost for Wash, Dry & Fold Laundry Service is per pound and starts at $1.50 per pound for next day delivery.* Click the schedule button and let us do your dirty laundry.
*$35.00 mimimum order for standard pickup & delivery. Same day pickup and delivery $50.00 minimum order. If you do not meet the minimum weight a surcharge will be added to your total to get you to the minimum.
Learn More

Garland Dry Cleaning Services
Zoom Express Laundry also offers Professional Dry Cleaning Services:
Dry Cleaning
Pants
Men's Shirts
Sweaters
Comforters (including Down)
Tablecloths
Sport Coats
Overcoats & Jackets
Blouses
Lab Coats
Wedding Dresses
School Jackets
Dresses
Drapes
Shorts

And more...

Wash, Dry & Fold
Our laundry drop-off Wash, Dry, Fold Service is designed to make life more convenient for busy parents, working professionals, college students, and any other busy person who just needs a break. We accept commercial accounts as well! Restaurant linens, gym towels, hotel towels & linens and more!
Drop off your laundry off with us or use our Pickup & Delivery Services and we'll have it perfectly washed, dried, and folded for you.
Meet the Staff
Greg Manuel
Location Owner
State of the Art Machines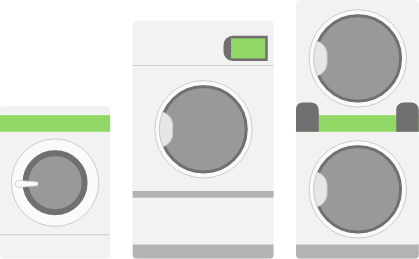 High-speed, energy-efficient washers & dryers that save time & money.
Multiple washer & dryer capacities with customized cycles for cleaner clothes in less time.
Wash cycles approximately 20 minutes.
Dryer cycles average less than 30 minutes.
Mobile app control and payments.
Machines also take quarters.
Mobile Convenience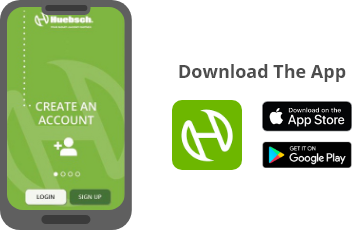 Load your online wallet with cash and cashless options and pay directly from your device.
View machine statuses.
Get notified when laundry is done.
Advanced tracking capabilities allow you to view account balances, transaction histories, payment methods and rewards points.
On Site Amenities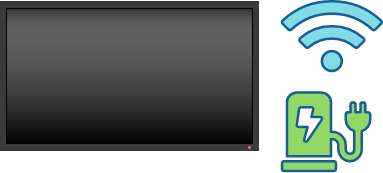 Free High-Speed WIFI
Large HD TVs
Ample & Comfortable Seating
Device charging stations
Vending Machines
Attendant always on duty
State-of-the-art video surveillance for your safety
Laundry Cares Children's Education & Reading Center
What Our Customers Are Saying
This place is amazing! I didn't know what to expect other than having machines available for washing and drying but there was sooo much more. The staff were super friendly and informative. They were even running a special that no sensible person could refuse and I'm so glad I stopped in when I did. I absolutely love that I can control the machines from my phone!! How high-tech is that!!! They have definitely gained and will keep my business
This is the best laundry I ever saw in my life congratulations guys!
Pretty cool laundromat! Getting the app that controls the washers and dryers takes a minute but once you have it installed it is great! The app notifies you when your machines are about to finish so you can go check on them. They have free coffee and free water cooler! A very nice touch! My favorite thing they have is an audio app that let's you listed to any TV in the laundromat on your headphones! The staff is super helpful and so friendly. I will be taking all of my laundry here from now on!
Have you visited this location?
Rate Us