SPECIALTIES
What Makes Us a Step Above the Rest
---
No change? No problem! Zoom Express Laundry understands that consumers today have more choices, more mobility and less time than ever before.
This is why we have made it possible and extremely easy to accept mobile payments, so that our customers receive the fastest and most convenient laundry experience that fits seamlessly into each customers' lives.
We also have convenient value stations located throughout the store. Walk in, throw in a $20 bill, some extra change, or your credit card, and transfer credits directly on your app.

Vended Laundry
The vended laundry service that Zoom Express Laundry provides is where technology and convenience meet. As well as efficient cleaning, our proficient vended laundry service saves water and energy, a great laundry service for those interested in the health of our planet.

Pick–Up and Delivery
Designed to save you time. Leave your laundry at your doorstep and we'll have it washed, dried, folded and returned to you within 24 hours. Extremely clean clothes from a premium laundry service without having to leave your home. And all for free!

Wash, Dry, & Fold
Our laundry service is designed to make life more convenient for busy parents, working professionals, college students, and any other busy person who just needs a break. Drop your laundry off with us and we'll have it perfectly washed, dried, and folded for you.

Dry Cleaning
Nothing's better than walking into the office with a clean and pressed dress shirt. Zoom Express Laundry offers you quality dry cleaning services so you can always look your best.

CONVENIENT PAYMENTS
At Zoom Express Laundry our machines accept cards and mobile payments for your convenience. Don't worry about doing a deep dive into your couch cushion to find some extra quarters.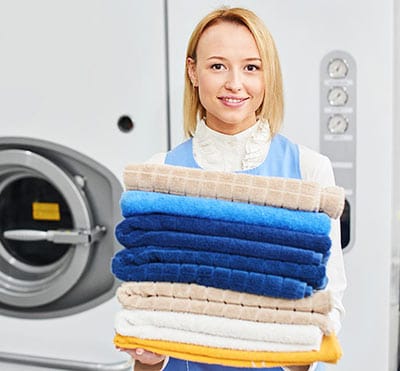 Drop off your Laundry and we will have it completed within the hour. No need to wash and fold yourself. We got you covered!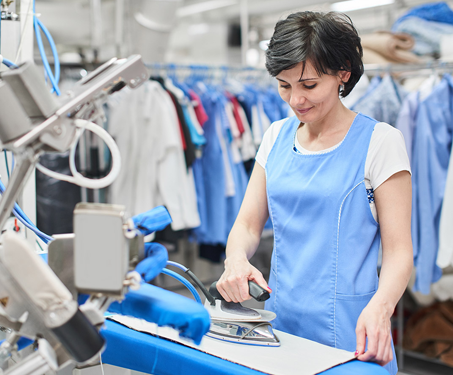 Our Laundry facilities are staffed 16 hours a day and have the capacity to complete all of your dry cleaning needs!

WE'RE HERE FOR YOU
Zoom Express Laundry remains fully staffed 16 hours a day and seven days a week for all of your wash and fold needs.

IN A HURRY?
Because of our high-tech washers and dryers that get the job done quickly and efficiently, you will not have to wait for more than an hour to have clean clothes.

WE'LL COME TO YOU
Zoom Express Laundry remains fully staffed 16 hours a day and seven days a week for all of your wash and fold needs.

FULL SERVICE
Wash and fold doesn't have to be hard. Whether you need dry cleaning or just a wash and dry, we're here to help.

WE MAKE IT EASY
Our services are beneficial for everybody from college students to busy working professionals. We provide quality services for anybody who just needs to free up a little more time in their day.
NEED A HAND?
If you don't have time to wait for your load to finish drying, go ahead and start it and we'll dry and fold it for you while you get things done!
Get in Touch
For Franchise Enquiries, please click here. All other requests for information, please use the form below or email us at the address to the right.
Headquarters
8201 Preston RD Suite 700 Dallas, TX 75225
letsgo@zoomexpresslaundry.com