Location
East Lansing-MI Laundromat
Michigan
3050 E Lake Lansing Rd.
Suite 1A
East Lansing
Michigan
48823
| | | |
| --- | --- | --- |
| Sun | 7:00 AM | 10:00 PM |
| Mon | 7:00 AM | 10:00 PM |
| Tue | 7:00 AM | 10:00 PM |
| Wed | 7:00 AM | 10:00 PM |
| Thu | 7:00 AM | 10:00 PM |
| Fri | 7:00 AM | 10:00 PM |
| Sat | 7:00 AM | 10:00 PM |
| | | | | | | |
| --- | --- | --- | --- | --- | --- | --- |
| Sun | Mon | Tue | Wed | Thu | Fri | Sat |
| 7:00 AM | 7:00 AM | 7:00 AM | 7:00 AM | 7:00 AM | 7:00 AM | 7:00 AM |
| 10:00 PM | 10:00 PM | 10:00 PM | 10:00 PM | 10:00 PM | 10:00 PM | 10:00 PM |
(Last Load In At 9PM)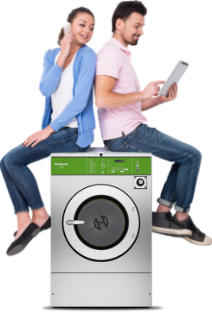 Self-Service Laundromat
Open 7 Days a Week
Zoom Express Laundry is an exceptionally clean laundromat & laundry service in East Lansing. Our facility is a Clean, Safe & Comfortable place to do laundry. We are conveniently located near the intersection of Lake Lansing & Hagadorn Roads.
We have 34 washers that can handle from 20 to 80 pounds of laundry each. Cost to operate washers ranges from $2.50 to $10.00 depending on size. There is no additional charge for extended washes or rinses & all washers are extractors to reduce drying time.
We have 35 dryers in sizes that range from 45 lb to 90 lb in capacity. Dryers along the back wall cost $1.25 for 30 minutes & dryers along the side wall cost $.25 for 6 minutes. Every machine can be operated with Quarters, Cash, Credit Cards or the Huebsch App.
The Huebsch App (Pronounced Hip-sh) lets you to operate the machines. You get a $10 credit as soon as you install the app and link it to our location 488230. Afterwards you will enjoy a 10% bonus on all funds added to your account & a Reward Point for every $ spent using the app – accumulate 20 points & get a $2 credit on your account!
Amenities include fast free WIFI that works Inside & Outside the laundromat. Large HD TVs that are great for watching games & device charging stations throughout the facility. Plus there is always an Attendant on duty & state-of-the-art video surveillance for safety.
Laundromat is Open daily from 7:00 am - 10:00 pm. We ask that your last load goes in the washers around 9pm please. We invite early birds in any time after 7am (when our cleaning crew arrives) and the Open signs are on.
---
Drop Off Laundry Service
Available 7 Days A Week
Zoom Express Laundry offers Wash, Dry & Fold Laundry Service every day of the week. Typical turnaround time is 24 hours, but same day service is available for an additional charge. Bulk laundry cost $1.65 / lb to process and as a general guideline a typical round laundry basket or kitchen garbage bag holds about 10 lbs of laundry.
There are charges for Special Items that require additional time to wash, dry or spot treat. For example, Comforters cost $16 - $22 depending on size & Dog Beds also cost $16 - $22 depending on size. A full list of Special Item Charges is posted at the laundromat & available upon request.
We follow all Fabric Care Label guidelines and typically use name brand supplies like Tide, Downey & Bounce to process laundry. However, we also offer Fragrance & Dye Free options like All Free & Clear upon request. Any detergents or other laundry supplies provided by a customer will be used & returned with the laundry.
---
Pickup & Delivery Service
Available Monday - Friday
It is now easier than ever to schedule a pick-up with Zoom Express Laundry. Sign up today by clicking on the "Schedule Pickup" button above. Once your account is set up, you can use the NEW2ZEL coupon code to save $10 on your first order.
We run multiple routes each day and provide service to Lansing, East Lansing, MSU, Haslett & Okemos every day. Other areas like West Lansing, South Lansing, Dewitt, Bath & Laingsburg are visited every other day. If you have a questions about how to use the scheduling app feel free to call us at 517.708.8758.
I don't want to use a credit card for payment.  Are there other options?
Yes, please send your contact information to eastlansing@zoomexpresslaundromats.com and we will call you to set up an account manually.  
Can I pick my pick-up and delivery time window?
Yes, we run 2-4 routes a day and you can chose from any of them once you set up an account.
I am having trouble registering for the new system.
No problem, we are here to help.  Just send your contact information to eastlansing@zoomexpresslaundromats.com and we will call you to set up an account manually.  
---
The Zoom Choice
Zoom Express Laundry is the most versatile laundry service in the East Lansing Area. Unlike most other laundromats in East Lansing, Zoom Express Laundry has expanded our services to reach a broader market. Our laundry machines and the entire facility are able to be managed remotely and are fully staffed from 7:00 am to 10:00 pm daily. Our staff is also able to handle your pick-up and delivery needs. Our focus on the customer helps us recognize your laundry needs and our helpful staff can provide a range of services, putting us head and shoulders above the competition.
---
Services We Offer

Laundry Pick Up & Delivery
Designed to save you time. Leave your laundry at your doorstep and we'll have it washed, dried, folded and returned to you next day.
Extremely clean clothes from a premium laundry service without having to leave your home. The cost for Wash, Dry & Fold Laundry Service is per pound and varies based on location. Dry Cleaning, Shoe Shine, and Garment Repair Pick Up & Drop Off services also vary by location. Contact us today for more information.

Dry Cleaning Services
Zoom Express Laundry also offers Professional Dry Cleaning Services:
Shirt Laundry
Uniforms
Leather & Suede Care
Shoe Shines & Repairs
Alterations & Repairs
Dresses & Silk Cleaning

Wash, Dry & Fold
Our laundry drop-off Wash, Dry, Fold Service is designed to make life more convenient for busy parents, working professionals, college students, and any other busy person who just needs a break. We accept commercial accounts as well! Restaurant linens, gym towels, hotel towels & linens and more!
Drop off your laundry off with us or use our Pickup & Delivery Services and we'll have it perfectly washed, dried, and folded for you.
Meet the Staff
Brian Gowan
Location Owner
State of the Art Machines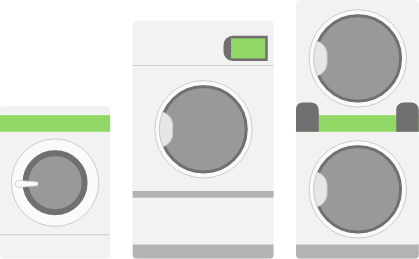 High-speed, energy-efficient washers & dryers that save time & money.
Multiple washer & dryer capacities with customized cycles for cleaner clothes in less time.
Wash cycles approximately 20 minutes.
Dryer cycles average less than 30 minutes.
Mobile app control and payments.
Machines also take quarters.
Mobile Convenience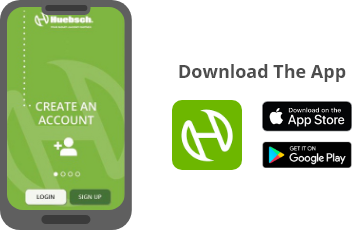 Load your online wallet with cash and cashless options and pay directly from your device.
View machine statuses.
Get notified when laundry is done.
Advanced tracking capabilities allow you to view account balances, transaction histories, payment methods and rewards points.
On Site Amenities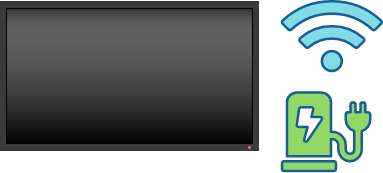 Free WIFI
Large HD TVs (Great for watching Spartan Games)
Device charging stations
Attendant always on duty + State-of-the-art video surveillance for your safety
What Our Customers Are Saying

Very clean and modern!!Very easy to use app that you may qualify for free machine credit to use for wash or dry!!I loaded $25 and received $25 because of a promo in store.App also informs you of when machine is finishing as well.I will definitely make this my go to for Laundry!!

Very clean place. Awesome customer service, I dropped 70lbs of clothes to be washed and dried, and they had it done in 3 hours. They smelled clean, and they hung the stuff I asked correctly. Definitely would recommend to anyone who values their time.

Hands down the best laundromat anywhere in the US. They have their own App called "Huebsch" that allows you to pay, via debit or credit card as well as paying cash. So, with their app, you can see if machines are available before you go to Zoom. The machines are all new, place has Wi-Fi, free drinks, TV, on site staff, and VERY CLEAN...
I've never been happy to do laundry until I came here ! Adorable, modern laundry mat ! Amazing customer service, with complementary beverages, detergent, and dryer sheets. AMAZING. Will be coming again!